new cycle E – pv powerd off-grid charging station with integrated air-service

Munich, 26-06-2022. E-bike charging everywere – powerful and fast, convenient and with added value. Charge your e-bike far away from the electrical grid. Cost efficient and with nearly zero emmission. With our new cycle E charging station fully powered by the sun and with an integrated storage system for 24/7 operation. Four our six charge points with lockers or for charging directly on the bike. Additionally we integrated an air service station with a multi-valve pump head for controlling or pumping your tyres. For a better cycling infrastructure now!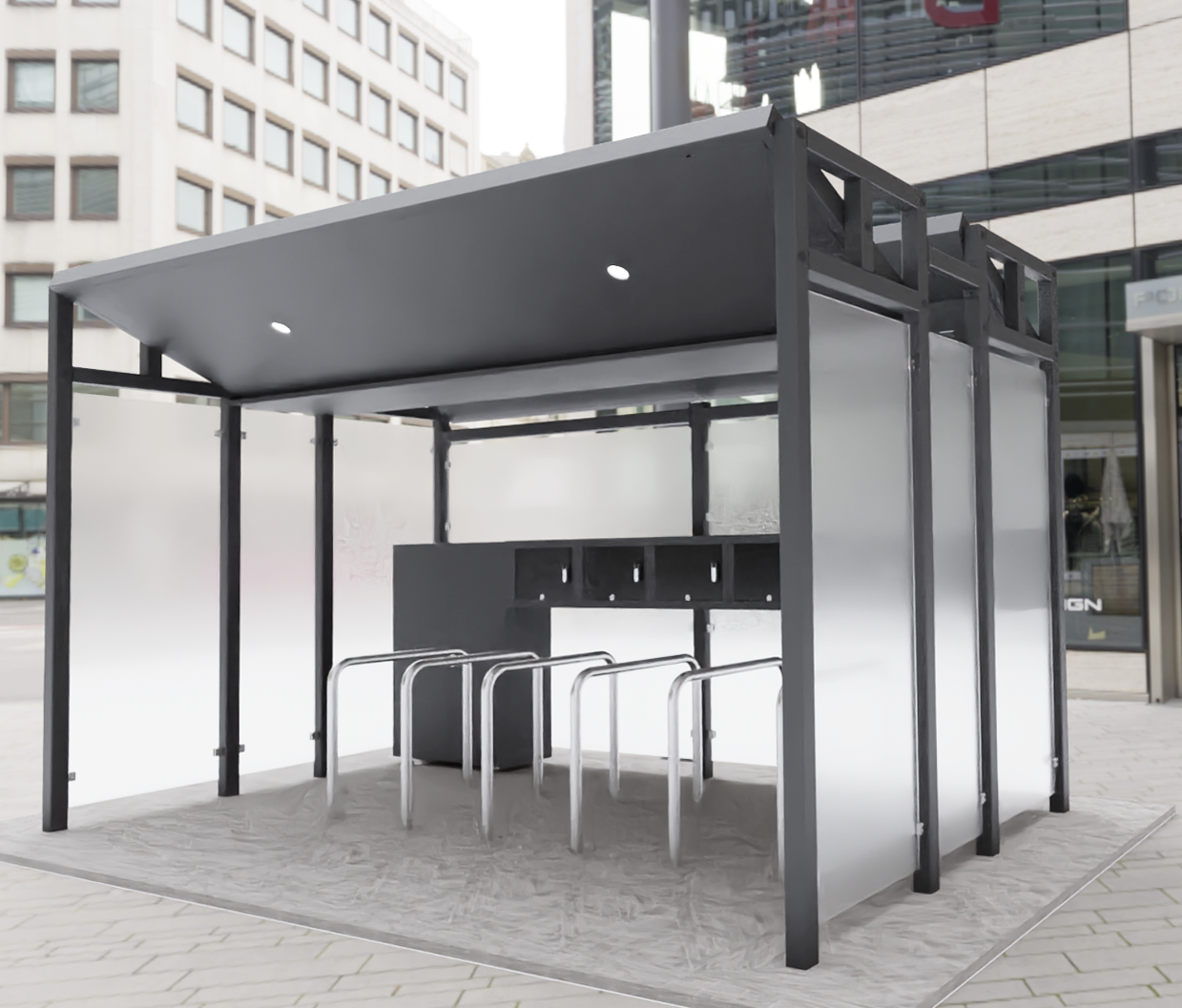 aw solution adds 230V AC charging point to bench E

Munich, 28-02-2022. Charge e-bikes and noteboots with our bench E! We have added a charging point with 230V AC max. 400W to our smartbench models. The external socket has been integrated on the front side of the bench for easy access. Thanks to the battery storage system the socket provides energy all day. Maximum safety is ensured by a high-quality outdoor socket outlet with integrated child protection, which is protected by a type A (30mA) earth-leakage circuit breaker.The charging point can be ordered as an option together with the bench E.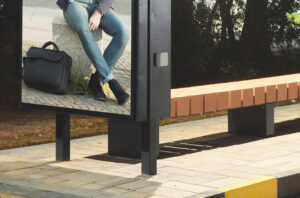 aw solution launches new and smart bench E
Munich, 21-10-2021. Today we launch our new, fully PV powered smart street furniture. In addition to features such as programmable lighting, USB charge points (Quickcharge 4.0) and integrated wirelessc chargers, the new bench systems will be able to operate 24/7, 365 days a year without any external power supply thanks to the integrated battery storage system. We only use environmentally friendly and durable materials to reduce carbon emissions. Green energy for free brings more comfort and added value to public space.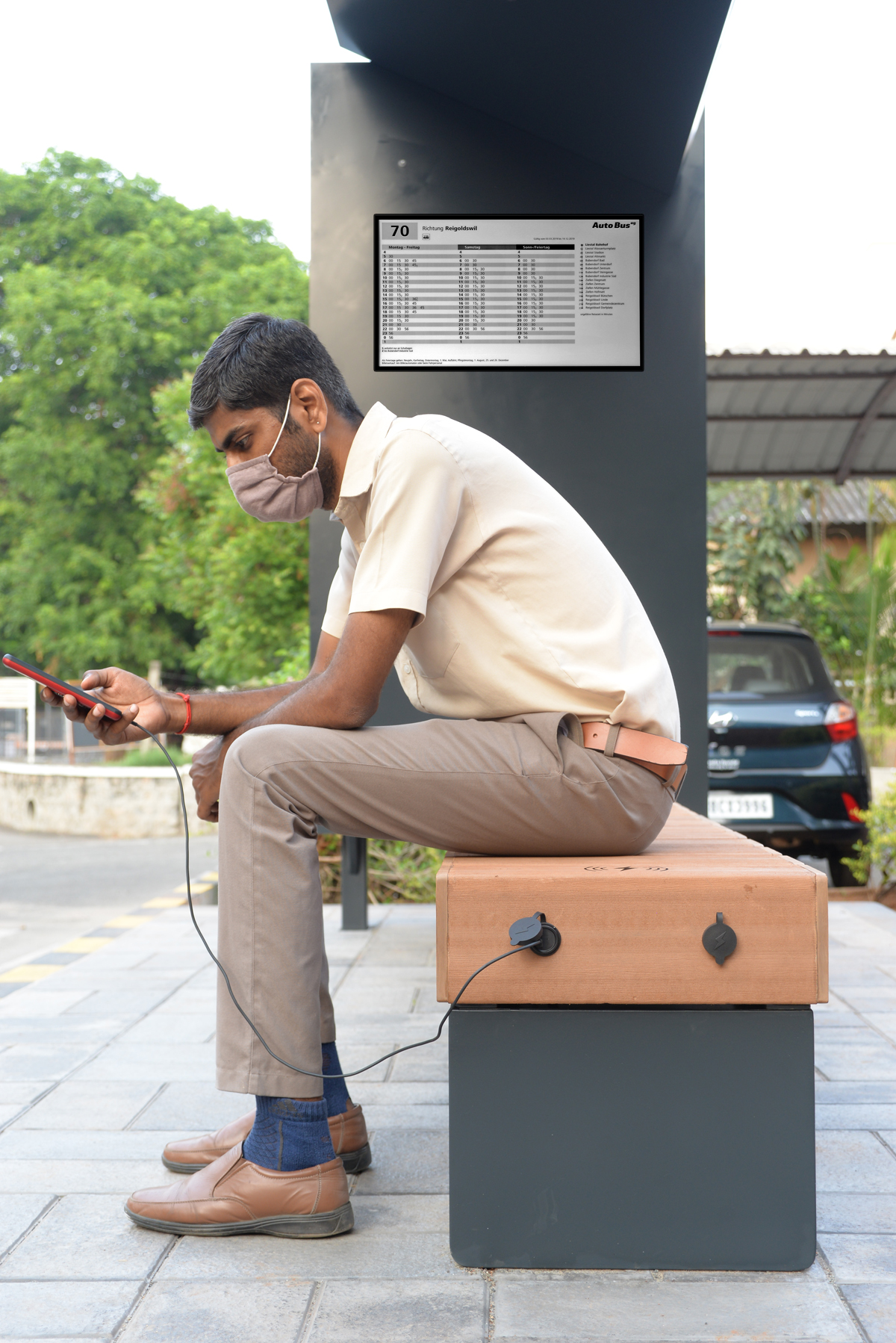 aw solution and roots group of companies India start partnership
Munich, 10-10-2020. We are delighted to announce the start of another close partnership with a leading company in India: Roots Industries from Coimbatore has been a reliable manufacturer of high-quality automotive components, sweepers and various industrial components for decades. With Roots Industries as a strong partner, we are well positioned to develop future engineering and manufacturing projects, with added value of excellence.